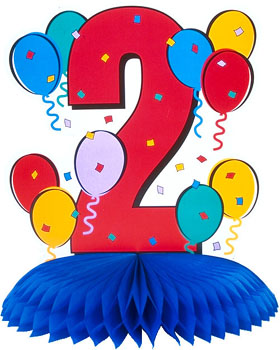 Hey, today is kind of a special day here at Bleeding Heart Libertarians. It's been exactly two years since our first post went up! So we're now two years old. Which means, if my recent experience with my own son is any indication, that the next year should be filled with lots of laughing about boogers and poop, defiant shouts of "No!", and bickering with our little brother and sister blogs. So, basically, more of the same.
It's been a good two years. We've put up almost 700 posts, racked about 1.3 million page views, and attracted almost 15,000 of what are (in my opinion) some of the highest quality comments in the libertarian blogosphere. And our Facebook page – where you can keep informed about what's going on here at the blog and what us BHLers found interesting elsewhere around the internet – just cleared 3,000 likes.
According to the wisdom of Google, our most popular posts these past two years have been:
Not quite as numerically popular, but among my personal favorites of the last year:
"Why Libertarians Should Oppose Sweatshops" – Roderick Long (even though he's wrong, of course)
"Libertarianism…Starting Now!" – Matt Zwolinski
"Hayek on Serfdom and Welfare States" – Kevin Vallier
"Thoughts on Unions" – Jacob Levy
"BHLs and UBIs" – Jessica Flanigan
"The Distinctiveness of Left-Libertarianism" – Gary Chartier
And, of course, our most recent prized acquisition here – Sarah Skwire – has already made a splash with several of her posts! We're looking forward to more of the same in the coming twelve months.
So thanks, from all of us here at BHL, to all of you out there, for reading our stuff, talking about us with your friends, arguing with us – all of it. It's been a blast.