Introduction to the Symposium on John Tomasi's Free Market Fairness
Welcome to the Bleeding Heart Libertarians symposium on John Tomasi's Free Market Fairness!
The symposium will run from today, Monday June 11th, through Monday June 18th. Each day this week will feature an essay by one of our lead authors – Deirdre McCloskey, Elizabeth Anderson, Will Wilkinson, Richard Arneson, and Samuel Freeman, in that order. Next Monday, we will run John Tomasi's response to his critics.
Other participants have been invited to respond with essays of their own, and the regular BHL bloggers might chime in too. But an event like this cannot be a success without the involvement of our readers, and we encourage you to share your thoughts either in the comments thread here or with posts at your own blogs.
So, thanks for stopping by for what we hope to be an exciting and rewarding conversation. Please look below the fold for more information about our participants and their papers.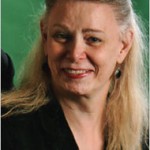 Deirdre McCloskey  teaches economics, history, English, and communication at the University of Illinois at Chicago. A well-known economist and historian and rhetorician, she has written sixteen books and around 400 scholarly pieces on topics ranging from technical economics and statistics to transgender advocacy and the ethics of the bourgeois virtues. Her latest book, Bourgeois Dignity: Why Economics Can't Explain the Modern World (University of Chicago Press, 2010), is the second in a series of four on The Bourgeois Era. With Stephen Ziliak she wrote in 2008, The Cult of Statistical Significance (2008), which criticizes the proliferation of tests of "significance." Her essay, "Giving a Damn: The Missing Ethics in Political Philosophy," will run today.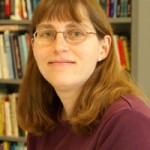 Elizabeth Anderson is Arthur F. Thurnau Professor and John Rawls Collegiate Professor of Philosophy and Women's Studies at the University of Michigan, where she teaches courses in ethics, social and political philosophy, philosophy of the social sciences, and feminist theory. She is the author of Value in Ethics and Economics (Harvard, 1995) and, most recently, The Imperative of Integration (Princeton, 2010). She is currently working on a project on the history of egalitarianism. Her essay, "Recharting the Map of Social and Political Theory: Where is Government? Where is Conservatism?" will run on Tuesday.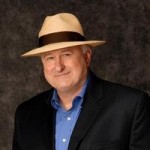 Samuel Freeman is the Avalon Professor in the Humanities, and Professor of Philosophy and Law at the University of Pennsylvania. He works in social and political philosophy, ethics, and philosophy of law. He is the author of Rawls (Routledge, 2007) and Justice and the Social Contract (Oxford, 2009). He edited the Cambridge Companion to Rawls (2002), as well as John Rawls's Lectures on the History of Political Philosophy (2007) and his Collected Papers (1999). He is currently working on a manuscript entitled Three Liberalisms: Classical Liberalism, Libertarianism, and the High Liberal Tradition, and on longer term projects on contractarianism, and on distributive justice and the difference principle. His essay, "Can Economic Liberties Be Basic Liberties?", will run on Wednesday.

Richard Arneson is the Valtz Family Chair in Philosophy at the University of California at San Diego, and a Research Professor at the the Freedom Center and Department of Philosophy at the University of Arizona. He is the author of numerous articles in political philosophy and normative ethics. His current work explores how one might best incorporate a reasonable account of personal responsibility into a broadly egalitarian theory of justice, as well as how consequentialist morality might be developed in a version that is appealing and appropriately responsive to its critics. His essay, "Free Market Fairness: John Rawls or J.S. Mill?", will run on Thursday.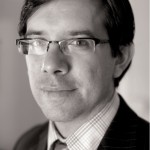 Will Wilkinson writes about American politics online for The Economist, and about issues in psychology, economics, and philosophy for Big Think. While a research fellow at the Cato Institute, Wilkinson published on Social Security, happiness research, economic inequality, as well as the prospects of liberal-libertarian fusionism. This Fall he will begin an MFA in creative writing at the University of Houston. His essay, "Market Democracy and Dirty Ideal Theory," will run on Friday.