BHL Panel at International Students for Liberty Conference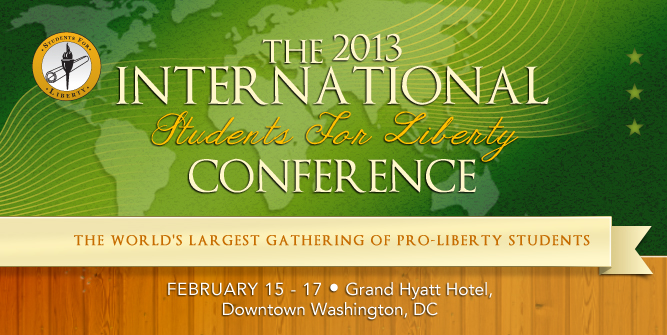 Got plans for the weekend of February 15-17? Going to be in the DC area?
Then be sure to head on over to the 2013 International Students for Liberty conference! Lots of highlights, including a keynote address by John Mackey, breakout sessions sponsored by IHS, FEE, Cato, the Independent Institute (among others), and a live taping of the Stossel show.
But, of course, the real headline event is a panel discussion of Bleeding Heart Libertarianism, organized and moderated by Zak Slayback! Here's the scoop from SFL's page:
Join Jason Brennan, Steve Horwitz, and Sarah Skwire for an interdisciplinary panel discussion on the foundations of bleeding-heart libertarianism this year at ISFLC! The panel,  titled "Bleeding Heart Libertarianism: Free Markets and Social Justice," will allow the panelists to discuss the basic justifications for bleeding-heart libertarianism from the disciplines of philosophy, economics, and the humanities (respectively) and will grapple with some of the common questions that libertarians have for bleeding-heart libertarians.
I'll be there in spirit, though not in the flesh. For the rest of you, more information about ISFLC 2013, including registration info, can be found here.